Global Tourism Marketing Solutions
Motivational and inspirational training, coaching and consulting for domestic and international enterprises
Our extensive international experience as a marketing and management executive trainer and speaker co-ordinating diverse sales teams throughout Australia, Asia and the United Kingdom.
Global Tourism Solutions is a professional services firm, offering practical, motivational and innovative training, coaching and consulting for domestic and international tourism enterprises.
We provide specialised training in a range of marketing and communications workshops designed to develop tourism enterprises & individuals for today and tomorrow.
The world's most successful companies, large and small, are those that have fostered the individual talents of their workers and have taken full advantage of their team's resources to communicate effectively with their target market.
"Put simply, it amounts to harnessing the power of your most important resource – your people!"
It may sound simple but invariably it takes an objective approach by someone removed from existing corporate practices and structures to identify obstacles and enhance the opportunities to streamline your company's pathway to success. 
At Global Tourism Solutions, our aim is to help you identify what's not working and focus on what is; to clarify your goals and establish how you'll get there; to discard inefficiencies and develop a fresh, innovative approach. Executive Training & Speaking Experience
The unique combination of cutting edge studies combined with practical hands-on International experience at senior management level both within Australia, Asia and Europe provides the seminar participant with a unique learning experience.
The media suggests that we may be over the worst of covid-19. However, the reality is just in inbound tourism numbers alone, by early 2023 we are still at less than 30% of the 10m International visitors per annum we used to secure. In addition, as my recent guest speaker at Bond University, Dr Jennifer Cronin mentioned, there will always be another crisis or the impact of covid-19 may last longer than expected. In short, businesses need to be prepared, develop actions steps and plans for different eventualities that may impact businesses. Enjoy the video and if it raises any questions or want to start preparing for future challenges, please email or call.
Read More »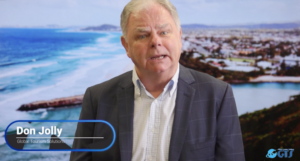 Don recommends when you enter an overseas market to "dive deep" and stay up to date with developments. In this short video Don outlines an insight and array of tips as to how to delve deeper into your target market through free to air shows, streaming shows, media and networking.
Read More »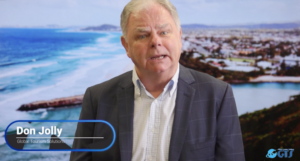 Don outlines how businesses can profit from supporting a sporting or community group.
Read More »